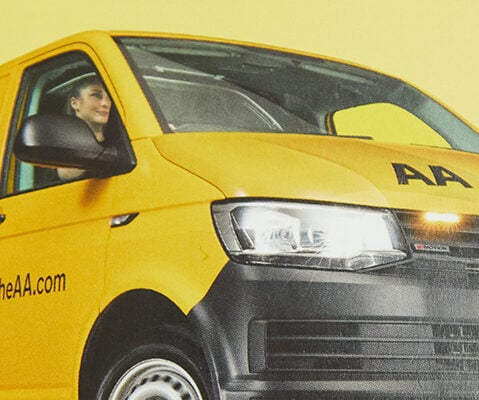 Benefit from free breakdown cover...
Whether new or used, a car can break down at any time so you'll want the peace of mind knowing that if your vehicle does suffer a fault, you will be covered.
Here at First4car.com, we want you to drive home happy, which is why we provide FREE breakdown cover or a breakdown membership upgrade with every used car purchased.
We only work with the best suppliers, so we've teamed up with the UK's number one breakdown service - the AA. Through our partnership, you can benefit from free basic breakdown cover for 12 months or upgrade your roadside assistance package to unlimited call-outs for just £1 a month. Read on to find out more…
FREE AA breakdown cover
Customers across West Yorkshire are already benefiting from our free breakdown cover courtesy of the AA - and you could too! When you purchase a used car from us here at First4car.com in Pudsey, Leeds, you won't have to worry about unexpected breakdowns.
As a valued customer, we've got you covered. You'll get FREE breakdown assistance courtesy of the AA's Basic Cover package for 12 months following your used car purchase from us (terms and conditions apply).
What's included in the Basic Cover breakdown package?
As the UK's largest provider of roadside assistance, you'll benefit from 24/7 help by the roadside, as long as you're over a quarter mile from home. It's worth bearing in mind that with the free Basic Cover package, you are limited to one call-out a year.
Membership upgrade for just £1!
While we offer free AA breakdown cover as standard when you buy a used car from us, you can choose to upgrade to a more premium package priced at just £1 per month. For £12 a year, benefit from the AA's Roadside Assistance package which includes unlimited call-outs for extra peace of mind.
What's included in the Roadside Assistance package?
Get help by the roadside 24/7 if you're over a quarter mile from home thanks to the AA's Roadside Assistance breakdown cover package. You'll also benefit from these included perks too:
Unlimited call-outs

Access to the AA app which lets you log your breakdown and track the awaiting Patrol

The AA will aim to get you back on the road within 30 minutes of their arrival
Why rely on the AA for breakdown cover?
The AA is the largest provider of breakdown assistance in the UK and has more Patrols in more places across the country. As such, you'll get 24/7 roadside assistance so you can relax knowing that no matter what time of day or night, they'll be an AA Patrol person nearby. They fix four out of five cars at the roadside, and electric and hybrid vehicles are covered too at no extra cost.
How to activate your breakdown cover
Once you've purchased your First4car.com car, then activating your free breakdown cover or membership upgrade is easy with these three simple steps:
Go online and visit the page

www.theaa.com/offer

Complete the short form displayed on the page and follow the accompanying instructions

Your cover will then be activated 24-hours after you've signed up for it and you're ready to hit the road with complete peace of mind
If you have any questions about our free AA breakdown cover, then please do get in touch and we'll be happy to help. Our phone lines are open from 8am-9pm seven days a week.