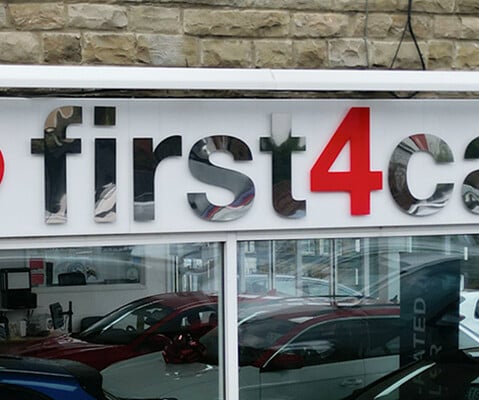 Why choose us? ... Each and every staff member believes in great customer care and providing the very best service we possibly can. We're a family-run dealership that's been established for over 21 years. We're a dynamic and forward thinking company that has moved with the times as the motor industry has evolved. Our premises have expanded over recent years allowing us to provide a wider selection of quality vehicles, dedicated facilities for vehicle preparation, and larger workshops for our in-house motor technicians. We provide all main dealer facilities but with a more friendly relaxed atmosphere and a no-pressure approach.
Our team will guide you every step of the way through your purchase whether you're buying remotely or in person, we will ensure you have a straightforward and enjoyable buying experience. Our ways to buy are flexible to fit your needs and lifestyle.
For your reassurance, we have been members of the West Yorkshire Trading Standards Partnership since 2006 (https://www.wyjs.org.uk/trading-standards/motor-trade-partnership/). We have been presented with various awards for our customer service by organisations such as Trading Standards, CarGurus and Autotrader.
Each of our cars comes with a FREE First4car Assurance guarantee. This covers the preparation of your new car and gives you the assurance you're buying a car that is fit for purpose, your paperwork is all in order, and you will receive a good aftersales service that allows you to relax and drive away happy.
First4car Assurance guarantee includes:
Full MOT with no advisories. Any advisory work is carried out in our workshops
PDI Service (where required)
New registration plates
12 months free AA breakdown cover

Full valet

An ozone treatment can be carried out at your request. Ozone kills all known viruses & bacteria including COVID 19

1 month/1000 mile (whichever comes first) free warranty incl all parts & labour
Discounted Driveaway Insurance
Paperwork assistance including - V5 registration with DVLA, help with taxing your car, we will settle any outstanding finance for you.
Access to courtesy car free of charge if any warranty work is required
Any manufacturer recalls carried out prior to purchase
£50 refer a friend voucher
Free collection from Leeds Bradford airport or Pudsey train station when coming to view or purchase your vehicle.
NMR check - National mileage register check to show the mileage is accurate.
Full clear HPI report showing no outstanding finance, the car is not stolen or an insurance write off.
Please note:
1) the mileage advertised may differ slightly due to test drives. You will always be notified of the exact mileage prior to purchase.
2) We have no hidden fees so the price we advertise is the price you pay. The only circumstance where a fee is added is when a customer is wishing to use their own finance company outside our partnered finance providers, then a fee of £349 is added to the price of the vehicle. This is to cover the increased administration. We will be completely transparent about this fee when it is applicable.