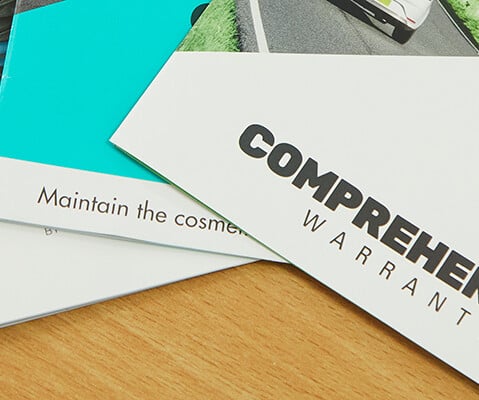 Benefit from free warranty cover...
When you purchase a used car from First4car.com, you'll have the added benefit that all of our vehicles come with a one month or 1,000 mile warranty as standard (whichever comes first).
This means that should any issues arise within the first month of purchasing a used car from our dealership in Pudsey, Leeds, you can contact us to let us know. We'll arrange for the car to be booked into our workshop for further investigation, and complete any repairs that may be needed (terms and conditions apply).
Go the extra mile with extended warranty
We pride ourselves on providing excellent customer service, which is why we choose to partner with the best suppliers in the UK. As a First4car.com customer, you'll reap the rewards of our partnerships with the likes of the AA and AutoProtect.
If you would prefer to take your car to a garage local to you, then we'd recommend purchasing an extended warranty. Should a problem occur with your used car, an extended warranty will cover you for a set period of time. You can opt for a minimum of three months, up to 36 months cover for your extended warranty package.
Extended warranty cover courtesy of AutoProtect
We've teamed up with AutoProtect, an award-winning provider of used car warranties. Our customers in West Yorkshire and beyond can benefit from extended warranty packages designed to cover you should something go wrong with your car.
Depending on your preferred choice of extended warranty cover, you can choose from one of the following options:
3 months extended warranty cover from just £99

6 months extended warranty cover from just £149

12 months extended warranty cover from just £349

24 months extended warranty cover from just £499

36 months extended warranty cover from just £699
For total peace of mind, benefit from unlimited claims up to the total value of the car across all AutoProtect extended warranty packages. When you choose the three or six months extended warranty cover, you can claim up to £500 at a time. Should you opt for a 12 months and over extended warranty package, you will be able to claim up to £2,000 at a time (further terms and conditions apply).
Why rely on AutoProtect for warranty cover?
AutoProtect is a market leading provider of car warranties, priding themselves on protecting hundreds of thousands of motorists across the UK. Their warranty packages are designed to help drivers with the costs of mechanical and electrical repairs - including labour, VAT, and replacement parts.
If the used car you buy still has a manufacturer's warranty available, then an extended warranty can start straight after. If you've secured a finance deal to purchase your used car, then the price of the warranty cover you choose can be added to your agreement, which will help to spread the cost.
What are the benefits of used car warranty?
There are many significant benefits to opting for extended warranty cover, including:
Includes parts, labour + VAT

Cover from day one

National repair network
Straightforward claims process
Fast payment on valid claims
Three to 36 month options availabl
If you have any questions about our standard warranty cover or extended warranty options courtesy of AutoProtect, then please do get in touch and we'll be happy to help. Our phone lines are open from 8am-9pm seven days a week.