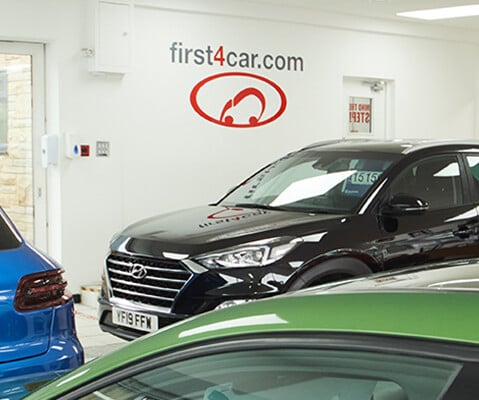 Part exchange or sell your pre-loved car
Here at First4car.com we don't just sell quality used cars, we want to buy them too! Car buyers and sellers in West Yorkshire can count on us for a fair vehicle valuation, and we also offer excellent part exchange prices for pre-loved cars.
If you're in the market for a new-to-you car but we don't happen to have what you're looking for in stock right now, we can also source your dream drive. With over 21 years of experience selling and buying used cars, you can rely on us for an award-winning service from our family-friendly showroom in Pudsey, Leeds.
Part exchange your used car
Why part exchange your car? Well, choosing to part exchange your vehicle really does have its perks! Investing in a new car can prove pricey, so if you currently own a car that you can part exchange, then this is a great way to reduce the cost of your next vehicle.
When you part exchange your existing car, you don't have to worry about the struggles that come with a private sale. Instead, we take the car off your hands and will hand it over to our workshop team to get it prepped and ready for a new home.
All you need to do is provide us with a few details about your car and then we'll arrange to view it before agreeing on a final purchase price. In the meantime, you can enjoy the search for your next set of wheels by exploring the used cars on sale via the First4car.com online showroom.
Sell your used car
Let us take away the hassle of selling your car privately and leave the hard work to us! Even if you're not buying a First4car.com vehicle, we are still happy to buy your used car at a price that suits both parties. We will consider well looked after cars of any age and any mileage.
Used car valuations
Would you like to know what your car is worth? Here at First4car.com we will value your car using our years of experience, expert knowledge and industry guide price. For a no obligation quotation, enter your vehicle details (including the registration number and mileage) in the box below to find out more.
Vehicle sourcing
Do you have your eyes on a specific make and model of car? Here at First4car.com we stock around 150 used cars at any one time, showcasing some of the very best brands in the world.
If for some reason you can't find the car for you, then we can still help. Rest assured that we have a high turnover of cars and receive deliveries of new stock daily. As such, it's worth keeping your eyes peeled for your next car - you won't want to miss it!
We aim to please our customers and will always go the extra mile to help; please do get in touch with us if there's a specific car you'd like to buy. We will use our wide network of contacts in the used car industry to source the vehicle you want. Our promise is that you'll be under no obligation to purchase the car if it doesn't live up to your expectations - we can't say fairer than that!
Whether you wish to part exchange your car, sell your vehicle, or need us to source a particular model, send an email to sales@first4car.com and we'll be in touch regarding your request.
Valuation
A Price Guarantee - No Obligation To Sell
We understand that sometimes you are just curious about the value of your car, so we won't charge you a penny for your valuation. Even if you are serious about selling, you don't have to sell to us.
However, if you do decide to sell to us, our quotes are guaranteed for seven days and you can be sure that we won't back out of a deal. If you want to sell, we're always willing to buy, no matter what condition your car is in. What's more, your money will be paid directly into your bank account via a secure bank transfer.
About Your Valuation
We use a three-tier valuation system depending on the condition of your vehicle. This gives you an indication of the maximum price we're willing to pay and the minimum value you can expect to receive.
Using the registration you supplied we have looked at the prices of cars just like yours to generate our valuations. They are based on the information we know at the time and the information you give us.
If there are any discrepancies between your car and the details supplied to us, or, if we discover something unknown to us, we may have to change our quote.
Assumptions About Your Car
Over 3 months MOT.
Not imported.
It has never been subject to an insurance write off, used for private hire, rental, driving tuition or as police vehicle.
No personalised registration plate.
No damage, including interior and in good mechanical order.
The mileage is correct.
2 sets of keys.
Valuations provided by CAP - Please note that the On-Line valuation figures presented to you at this stage are calculated and provided by a third party.
If you have any questions about your valuation, the next steps to take in selling your car or anything else, don't hesitate to call us on 0113 257 00 00.