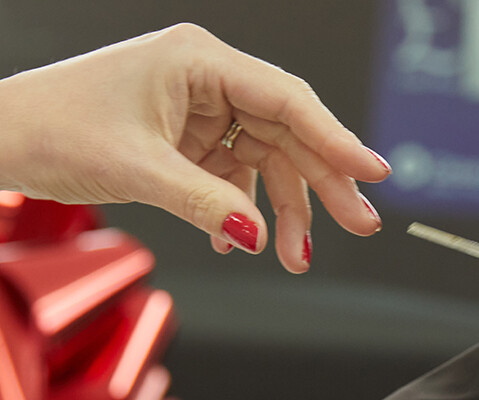 Used cars at your fingertips...
Take advantage of our convenient Click & Collect option to ensure you secure the car for you. Here at First4car.com, we want to make your used car buying experience as enjoyable as possible, which is why we offer a number of different purchase options.
Our Click & Collect service means you can reserve a car remotely, ready for a quick and easy collection from our welcoming showroom located in Pudsey, Leeds. Buying a used car shouldn't be complicated, so we aim to make the entire process simple and stress-free. For over 21 years, we've been helping customers from across West Yorkshire and beyond drive home happy.
Reserve online
Start by searching over 100 used cars via our online showroom. Each First4car.com vehicle is presented to the highest standards; scroll through a whole host of images to see the car in more detail and watch the accompanying video to view the car inside and out.
Make sure you read the accompanying full specification and technical data to find out exactly what to expect from the car. We'll always share the highlights within the text displayed with the vehicle, so you can get a good first impression.
To proceed with the reservation, click on the green Reserve Now button which you'll find further down the page. You'll then be presented with more information about the reservation process, before choosing to start the reservation. All vehicle reservations are subject to a £200 fully refundable fee, which ensures the car is taken off-sale for 48-hours - read our terms and conditions to find out more.
Video walkthrough
If you'd like an even closer look at the car, we are very happy to provide a personalised video of the vehicle. If there are any particular parts of the car you'd like to see in more detail, we can do the honours. A member of our experienced First4car.com team will arrange to video call you via WhatsApp or FaceTime when suitable for you.
During the video walkthrough, you'll also have the opportunity to ask any questions you may have about the car.
Collect at your convenience
When it comes to great customer service, convenience is key. As such, should you wish to proceed with the purchase, we will arrange for you to visit our First4car.com showroom so you can test drive the car and complete the sale.
For added peace of mind, we can also offer an Ozone treatment at your request, completely free of charge. As a leading disinfectant agent, Ozone has been proven to kill bacteria, viruses (including COVID-19) and other germs that may live in a vehicle - such as within the air-con system. Speak to us in advance if you would like to take advantage of this complimentary service.
Customer benefits
When you purchase a vehicle from First4car.com in Leeds, you'll enjoy many added benefits, such as our free breakdown cover courtesy of the AA, and a one-month or 1,000 mile warranty as standard. You can also choose added protection for your new-to-you car thanks to the Williams synthetic paint protection product, as well as extended warranties by the market leading warranty company AutoProtect. When you choose to Click & Collect, you can add this option during the purchase process.
Get started by searching our used cars online.