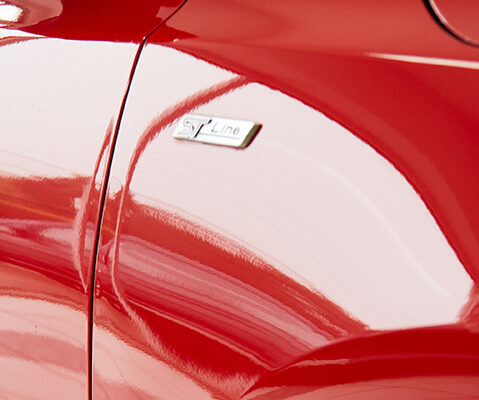 Protect your car from the elements...
As any motorist in the UK knows, we can't always rely on the 'great' British weather - no matter what time of year it is! Come rain or shine, we always go to the effort of protecting ourselves, so why not do the same for your car too?
Purchasing a new-to-you car can prove a big investment, so you'll want to know it's not just protected for potential mechanical problems, but that it still looks good on the outside too. Here at First4car.com, we can help. We've teamed up with AutoProtect to provide a hardwearing solution…
Williams Synthetic Coat car protection
We appreciate that you can't always park your car in a garage or under shelter, so the Williams Synthetic Coat protection product from AutoProtect can help keep the exterior or your vehicle clean and safe.
Designed to protect your car's paintwork against environmental pollutants (such as tree sap and sun damage), Williams Synthetic Coat protection is proven to be resistant to the weather, solvents, alongside general wear and tear - outperforming other similar products on the market.
Why choose Williams Synthetic Coat protection for your car?
Just because your car is second-hand, doesn't mean you'll love it any less. Williams Synthetic Coat protection is there to give your used car some extra TLC and ensure it looks good as new for many more years to come.
The paintwork on your car will naturally become dull and faded over time, losing that new-look showroom feel. Even if you regularly clean your car, without a protective product applied, you'll notice that it becomes more difficult to achieve the sparkle you desire.
Protecting your car's paintwork from road traffic pollutants and everyday weathering that can cause unnecessary distress, the Williams Synthetic Coat product is extremely durable and designed to provide a high-gloss finish to prevent pollutants from penetrating the paintwork.
How does Williams Synthetic Coat protection work?
Independently tested to ensure its high quality, Williams Synthetic Coat protection is also used in the aviation industry to protect the paintwork of planes which can take a battering from the weather at altitude.
The product helps stop your car's paint softening which can leave it vulnerable to the elements. To counteract this effect, the Williams Synthetic Coat protection product acts by hardening the surface within just 24-hours of being applied. As such, the solution increases the beading effect needed to repel dirt and grime, which instead rolls off the surface.
Williams Synthetic Coat protection benefits
Once your car has been treated with Williams Synthetic Coat protection, you can rest in the knowledge that it is guaranteed for a lifetime! (terms and conditions apply). This means you will never need to polish your car again to achieve that showroom finish. If you still need help making your mind up, then here are some of the other benefits of investing in the product:
Provides added protection to your car's exterior

Retains that showroom shine

No need to polish your car after cleaning

Automatically repels dirt and grime to keep your car cleaner for longer

Reduces the amount of time you'll spend cleaning the car

Cuts down on the cost of drive-through car washes

Prevents your paintwork from dulling
If you're interested in purchasing the Williams Synthetic Coat paint protection product and would like a price for your vehicle, then get in touch with us or fill out the enquiry form below.