Search by Monthly Budget
£

200
WELCOME TO FIRST4CAR.COM - THE HOME OF USED CARS IN LEEDS
If you're searching for a used car then you've come to the right place. As a family-run independent dealership located in the market town of Pudsey in Leeds, we are proud to welcome customers from across West Yorkshire and beyond.
For over 22 years now, we've been offering a fantastic selection of top quality used cars at prices that are hard to beat. Don't be fooled by our size as we provide everything a large car supermarket or franchise dealership does, but with an added personal touch.
First4 choice
We have over 150 cars in stock to choose from so we pretty much guarantee that you'll be spoilt for choice! Discover the best pre-loved vehicles from 30 of the most renowned manufacturers such as Audi, BMW, Ford, Hyundai, Nissan and Volkswagen to name just a few.
First4 value
Whether you're looking for a budget-friendly family car or something a little more special, then we can certainly help. So that you know you're getting the best deal on a used car, we compare our prices against other dealerships in the area. Keep an eye out for the CarGurus logo to discover just how much you could save by shopping with us!
First4 convenience
We're here to make life that little bit easier when it comes to buying a used car. You can decide whether you'd prefer to purchase the traditional way by visiting our showroom, or take advantage of our click and collect option instead. Either way, you can get the car delivered direct to your door thanks to our popular remote delivery service.
First4 customer service
Why not join the thousands of customers who have already bought their used car from us. We pride ourselves in offering the very best in customer service thanks to our years of experience and desire to match you with your perfect car.
Last year we were over the moon to be a finalist in AutoTrader's Retailer of the Year awards, as well as being announced as a top-rated dealer by CarGurus. Read the five-star reviews from our customers who very much enjoyed their First4car.com experience.
First4 car finance
If you need a helping hand to purchase your next car, then why not explore the finance options available to you. From Personal Contract Purchase to Hire Purchase agreements, we work with a host of lenders to offer the best solutions possible in making your used car more affordable. Speak to us about zero deposit car finance deals too.
First4 aftercare
Once you've purchased a used car from us, it's certainly not the end of the road! Get more for your money thanks to our FREE AA breakdown cover and explore extended warranty cover options from AutoProtect. We're an AA approved dealership which means we're committed to the highest standards of car sales.
First4 part exchange
If you thought we just sell used cars then think again, as we also buy them too! We offer excellent prices whether or not you choose to take advantage of our part exchange scheme, or simply wish to sell us your much-loved motor without purchasing one of ours.
First4 flexibility
We aim to be as flexible as possible which is why our Pudsey-based showroom is open 7-days a week - even on bank holidays. As a family-friendly accessible dealership, we welcome your little ones, (with baby changing facilities available), and your four-legged friends too! We even offer out of hours appointments if you're unable to visit us during our standard opening hours.
There are many more reasons why you should buy a used car from First4car.com so why not start your search today by exploring our range of vehicles online. Adjust your search with a touch of a button and filter our cars by make, model, price, age, body type, fuel type and much more - the choice is yours!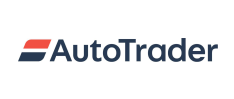 Reviews Rating
Rebecca collecting her new car

Josephine collecting her new Tucson

Great customer service from Luke who was friendly, knowledgeable and helpful. Great communication helped make the whole process a great experience. Many thanks

Great customer service from Luke who was friendly, knowledgeable and helpful. Great communication helped make the whole process a great experience. Many thanks

Paul collecting his new Mini

Yes, definitely would recommend them for future deals.

Yes, definitely would recommend them for future deals.

Thank you Paul

Quick, friendly and efficient service. Really helpful team , however not pushy or overpowering which can sometimes be the case with car sales persons . The whole experience from choosing the car to collection was professional and straightforward, any small issues were ironed out quickly and efficien ... Read More

Quick, friendly and efficient service. Really helpful team , however not pushy or overpowering which can sometimes be the case with car sales persons . The whole experience from choosing the car to collection was professional and straightforward, any small issues were ironed out quickly and efficiently. Thank you

Tracy collecting her new car

Soku collecting her new car

Chloe collecting her new KA

Excellent service. Ben was friendly and did not put any pressure on us to buy. Arranged collection of our car and all went smoothly and we drove away happy with our purchase. Many thanks, Jamie and Jayne

Excellent service. Ben was friendly and did not put any pressure on us to buy. Arranged collection of our car and all went smoothly and we drove away happy with our purchase.

Many thanks, Jamie and Jayne

Thank you Jamie and Jayne

Excellent, helped me buy with confidence.Very impressed with Ben and First4Car. Completely different experience from my first attempt to buy a car from a 2nd dealer, 10 years ago, which was horrific and found the vehicle had been clocked! Ben was really really helpful, walked me through the process ... Read More

Excellent, helped me buy with confidence.
Very impressed with Ben and First4Car. Completely different experience from my first attempt to buy a car from a 2nd dealer, 10 years ago, which was horrific and found the vehicle had been clocked! Ben was really really helpful, walked me through the process and answered all my questions including the most trivial. Ben's approach built trust and I felt confident in purchasing from them, it felt more like getting advice than being sold a car. So far really really happy with the car and looking forward to another 10 years of cheap, reliable motoring.



James collecting his new SEAT

Excellent DealershipI purchased a 2014 Vauxhall Corsa Sting from First4Car in July 2023. The car came with a fresh MOT, was fully valeted, and had a 1-month warranty. I would 100% recommend buying from them. The staff are polite, welcoming, and trustworthy. I have driven the car for over 2,000 mile ... Read More

Excellent Dealership
I purchased a 2014 Vauxhall Corsa Sting from First4Car in July 2023. The car came with a fresh MOT, was fully valeted, and had a 1-month warranty. I would 100% recommend buying from them. The staff are polite, welcoming, and trustworthy.

I have driven the car for over 2,000 miles, both on the motorway and in the city, and I have had absolutely no issues with the car except for a tire pressure sensor that had gone bad, but it had not affected driving the car at all, and they quickly fixed it when I notified them of the issue (I was still within the 1 month at the time).

I saw the car on Autotrader, called to ensure it was still available, and promptly travelled to view it. No appointment was needed. As I entered their establishment, Luke greeted me and asked if I needed any help. I didn't, so he let me know he was there if I had any questions. I then viewed cars undisturbed.

I wanted to test drive the car I was looking at, so he took a photocopy of my driving license and promptly handed over the keys. He suggested a route that would take me on the dual carriageway (close to their location). This allowed me to not only test it in normal city driving but also at high speeds, which made me feel more confident about potentially purchasing from a trustworthy and reputable company.

I placed a £500 deposit on Wednesday to secure the car, and I picked it up on Friday. This deposit was deducted from the car's price.

Thank you for your review
A selection of our featured vehicles