Search by Monthly Budget
£

200
AUTOTRADER RETAILER OF THE YEAR 2022 FINALIST
Welcome to First4car.com
We are a well-established family-run Independent dealership in Leeds. We stock around 150 vehicles, featuring all makes and models, with new stock arriving daily. We have plenty of vehicles to choose from, however, we are small enough to provide that personalized service that we believe is important. We are passionate about helping our customers find the right car for them, that they can enjoy, and that lives up to the practicalities of life, whether that be the first car, family car, sports car or run around.
We aim to make the buying experience as straightforward and enjoyable as possible...... buying a new car should be an exciting time, and certainly not a hassle. We believe in transparency and treating customers fairly, so there's no haggling here at First4car.com. In current times more than ever we believe it's important to price check our cars daily to ensure you're getting a good deal every day of the week. We can provide some extremely competitive finance deals if you require finance. Our ways to buy are flexible, as we know our customers have individual requirements. So whether you'd like to buy remotely, and have your car delivered, buy online then collect with our click & collect service, visit us in our showroom...... or do a combination of all three options, it's entirely your decision. The one thing in common is that our friendly staff are there every step of the way to ensure you feel confident and happy with your purchase.
We hope to hear from you soon.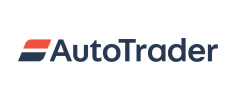 Reviews Rating
Really nice dealership will help you with the car you want and not try to push another car that you don't want onto you like a lot of other dealerships. The salesperson I spoke to Ben is nice guy and like i said will help you find out about the car that you want.

Really nice dealership will help you with the car you want and not try to push another car that you don't want onto you like a lot of other dealerships. The salesperson I spoke to Ben is nice guy and like i said will help you find out about the car that you want.

Josh

I think it was very quick and friendly, no pressure.Let us test drive the car and Ben made buying a car easy highly recommend.

I think it was very quick and friendly, no pressure.Let us test drive the car and Ben made buying a car easy highly recommend.

Miles

Had a great experience with First4car. It was my first time upgrading cars as my previous car was the first and only car I had owned up to now. From walking in the showroom to driving away in my new wheels everything was straightforward and seamless. There was absolutely no pressure to buy and James ... Read More

Had a great experience with First4car. It was my first time upgrading cars as my previous car was the first and only car I had owned up to now. From walking in the showroom to driving away in my new wheels everything was straightforward and seamless. There was absolutely no pressure to buy and James was great dealing with my purchase from start to finish. I'd definitely recommend this garage for choice and service

Holly

Can highly recomend. Very satisfied with service from start to collection of the car. Would definitely buy from First4car.com again.

Can highly recomend. Very satisfied with service from start to collection of the car. Would definitely buy from First4car.com again.

Roland

Good to support local companies. Luke was a pleasure to deal with. Pam has called her Fiat Fred!

Good to support local companies. Luke was a pleasure to deal with.

Pam has called her Fiat Fred!

Pam with Fred

Enjoy! We hope to see you again.

Enjoy! We hope to see you again.

All smiles on a Sunny Saturday

Thank you for choosing First4car

Thank you for choosing First4car

Early morning handover

Enjoy your new Dacia Stewart.

Enjoy your new Dacia Stewart.

Stuart

Absolutely fantastic service. Couldn't have asked for an easier part exchange. Everything was so straight forward. Would highly recommend. 

Absolutely fantastic service. Couldn't have asked for an easier part exchange. Everything was so straight forward. Would highly recommend.

Jack
A selection of our featured vehicles