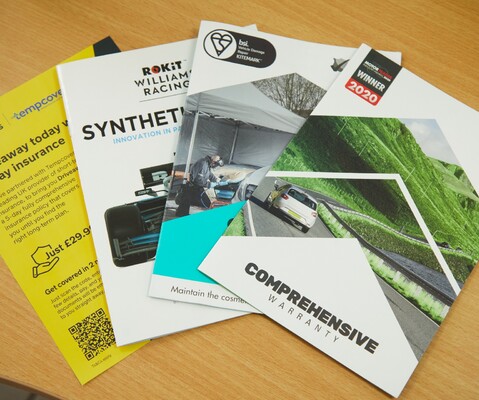 We've got you covered
Here at First4car.com, we're passionate about our used cars, and passionate about our customer service. Following the purchase of your new-to-you car, we want to provide you with the peace of mind that should anything happen to it, we've got you covered.
As such, we offer a number of aftersales products to protect you and your car. Our aim is to match you with your desired car and make sure you invest in additional products only if and when you need them. This is why we are happy to offer some of our 'Peace of Mind' products free of charge or at a discounted price - read on to find out more.
Delivering excellent customer care
For over 21 years, we've been delivering on our promises; to provide great quality used cars at unbeatable prices. As a family-run dealership located in the market town of Pudsey, Leeds, we have helped many thousands of customers across West Yorkshire drive home happy.
Being an independent business means that we can be flexible when it comes to your needs. We are proud to have an established team that has been with us for many years, who have seen customers returning time and time again.
Approved by West Yorkshire Trading Standards
We are a West Yorkshire Trading Standards Approved Dealer, which means we're recommended as a trusted dealership in the area. As a local business that has been serving the city of Leeds for many years, we work hard to support not just our customers, but our local community too.
We are regularly audited by Trading Standards to ensure we are compliant and meeting all expectations as a trustworthy car retailer. We are family people ourselves and want nothing more than to help you and your family when it comes to getting from A to B in a used car that is not only safe, but good value for money too.
Read our reviews from returning customers
Family run since 2001, we have spent years working to provide a used car sales service for every type of customer. We don't believe in the hard sell, but use our experience in the industry to help and advise you of the most suitable car for your needs.
Our approach means we have a 4.9 out of 5 stars reviews rating on AutoTrader. But don't just take our word for it, see what our customers have to say over on our Reviews page.
Aftersales products to protect your new purchase
When you've purchased a car from us, the support you receive doesn't stop there. A car can suffer a fault at any time, so you'll want to know you're protected should something happen to your vehicle.
We believe in giving our customers more for their money, which is why we provide a one month or 1,000 mile warranty as standard (whichever comes first) and work with AutoProtect to offer extended warranties for extra peace of mind.
But that's not all; as a First4car.com customer, you'll also benefit from FREE AA breakdown cover for 12 months, or you can choose to upgrade your roadside assistance package for just £1 a month - which includes unlimited call-outs!
To keep your used car looking as good as new, we also offer the Williams Synthetic Coat car protection product which when applied, will protect your car's paintwork from the elements. Find out more about each of these aftersales products, by clicking on the links below…